We had an old Craftsman Lawn tractor, flat tires, engine did not run, blades and spindles were bent and seized and the battery was dead. It also needed a paint job.

So we had an idea and it came from one of the die cast models we had on a shelf, it was a classic Shelby Cobra.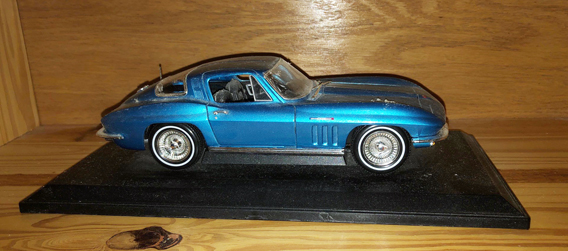 So the choice was made, to fix up the tractor and do in the style of the famous Shelby Cobra with the dual white stripes as an homage the the famous car and it's creator. Maybe someday we can own the real thing.
The tractor now runs beautifully. We used Cricut to be able to create the Cobra logos in vinyl for use on the body of the tractor. And used our fibre laser machine and engrave a piece of copper to cover the Craftsman logo on the steering wheel. As far as we know, it is the only Cobra tractor in the world.
Hope you enjoy!